This is topic I'll eventually have one of these... in forum Hunting Vehicles at The New Huntmastersbbs!.


To visit this topic, use this URL:
http://www.huntmastersbbs.com/cgi/cgi-ubb/ultimatebb.cgi?ubb=get_topic;f=8;t=000060

---
Posted by DAA (Member # 11) on November 28, 2018, 12:57 PM:

New Jeep pickup:

https://www.jeep.com/gladiator.html

It's going to be awhile. Quite awhile. But I'm pretty sure I'll eventually be rolling one of these on 37's. Or maybe by the time it happens, 40's will be the new 37, the way 37's are the new 33 now.

- DAA

---
Posted by Kokopelli (Member # 633) on November 28, 2018, 01:44 PM:

Start selling calendars !!!


---
Posted by Leonard (Member # 2) on November 29, 2018, 08:53 AM:

Calendars? NOBODY LISTENS TO ME!
Coffee Table Book. It's feasible, and he has the material and people would love it.

The only thing I found interesting about that vehicle was the removable roof. As Dave already said, something like, if you don't get it, an explain will not help.

The thing about some of these off road vehicles is a pathetic turning radius. Maybe 37" tires would bind or rub somewhere? Another thing, My '74 Dodge Power Wagon had 500,000 miles on it. It had 12" wide wheels from a Jeep and 33" tires. That combo was swell for most places I cared to go, but icy/snowy conditions, it was damned near uncontrollable, steering, brakes and traction. Tires too wide to dig in.

Sometimes, I had to be careful about getting into some hilly areas during the day when the road was wet or thawed. People don't realize, we would hunt all day driving into good stuff and hunt all night turning around. On a 30-40-50 miles stretch, I never had a concern hunting the same at night after hunting the exact same road during the day. So, as usual at night, these same roads would freeze and if I was going to get out of there, I might need chains, due to the balloon tires.

Good hunting. El Bee

PS that's a shitload of calendars! He must be kidding?

---
Posted by DAA (Member # 11) on November 29, 2018, 09:54 AM:

Removable roof is cool. Makes it a real Jeep.

But the coolest part, is solid front axle. No sissy IFS bull crap like every other half ton or mid size on the market. Big wheel wells. Means that, making it work right with 37's should be easy. And, yeah, you have to do it right to avoid rubbing and stuff. Only amateur hack jobs end up with rubbing or reduced turning radius though. Granted, 80% of all lifted vehicles are amateur hack jobs, but ain't none of mine ever been or ever gonna be
.

But done right, turning radius won't be affected. In fact, turning radius will be tighter than any other vehicle in it's class - see no pussy IFS bull crap comment for clarification.

The D44's are all new. Bigger bearings, bigger u-joints, thicker larger axle tubes, bigger shafts. Shouldn't even still be calling them D44's. Should have stopped calling them that ten years ago in the JK. But, these new 44s should be stronger than the JK. Should hold up to 35's in stock trim. I'd beef them up for real use with 37's though, just on GP. But that probably just means chrome moly shafts and maybe some gusseting. And in reality, no way I'd ever consider running 40's on the stock drive train, at all, so that isn't really ever going to happen
.

Part of the appeal here though, is on paper at least, it should be pretty easy to fit and actually use 37's without breaking the bank or breaking the axles. Nothing else in the mid size market can even fantasize about that. Tacoma on 37's? Colorado on 37's? Bwah-ha ba-ha-ha-ha-ha! Not without getting rid of all the factory everything and chopping the shit out of them. This new Jeep? 3" lift springs and shocks, some new chrome moly axle shafts, adjustable pan hards, Boom! Done. Running 37's and doing it right. I'd use 17x9 wheels, BTW... Which, oh, hey, the factory wheels will work, oh and they're forged, nice!

Real shifter for the transfer case. Rare, if not unique in it's class? Have to wait and see what the new Ranger and Bronco do, but I'd be blown away if they aren't IFS and quite surprised if they provide a real mechanical 4WD shifter.

Approach, break over and departure, check - nothing else in it's class comes close.

Selectable lockers, front and rear, check.

Disconnecting sway bar from the factory, check.

Linked and coiled front and rear, check.

Available with a manual transmission and a damn good one at that, check.

Available with axle gearing suitable to real use with big tires, not MPG, check - and again, nothing else in it's class comes close.

And so on, and so forth. It appears to have the best bones of any mid size that has ever been made?

Too bad they are gonna cost a young fortune. My "plan" (hope?) is ten years from now, I buy one that is five years old that somebody else has already sunk a shit ton of money into without doing anything too stupid to it. Undo half the shit they did (I'm a picky bastard), sink half a shit ton of my money into it, drive it until I die. Be my "new" and "last" hunting rig when (if...) I retire.

I've been horny for a Jeep pickup forever though. The utility of a truck bed can't be over stated. It's why up until now, I've been saying for years a Tacoma is the best factory vehicle for the way I like to hunt. Combine the utility of a bed, with the capability and easy modification of a body on frame solid axle Jeep, the "Jeepness" of a removable top, I want-I want-I want
.

- DAA

---
Posted by booger (Member # 3602) on November 29, 2018, 11:10 AM:

Really sounds like it is a Jeep through and through...and it looks really good, too!
---
Posted by Leonard (Member # 2) on November 29, 2018, 03:50 PM:

Well, I have to admit, you make it sound attractive. But, it's still like trying to sell me a Ford. No, not really. I've started looking at Ford SUV's, losing brand loyalty here.

Also, exactly how I feel about having that pick up bed. I've looked at a few trucks that you had to give up fuel capacity in a short bed to get the 4X4 cab. I'd rather have the payload in the back since I seldom haul people in the back seat. Besides, the king cab configuration is fairly roomy and a third guy can spread out and occupy the whole thing.

One thing about that Jeep pick up, it will smooth out the ride with the longer wheelbase. I don't even know how many miles I logged in a 1/4 ton in the Army but it was a lot and we went places you aren't supposed to go. Of course, I didn't own it and like that expression; "drive it like you stole it" comes to mind. And, I did. For you civilians, a quarter ton is what we called a Jeep. I have driven a Humvee and there is no comparison. But, if money is no object, it makes a decent offered, edit: off road! I hate the sneaky auto correct!.... rig. The H2, I know nothing about.

Dave, I know you have a good job, why wait?

Good hunting. El Bee

[ November 29, 2018, 03:52 PM: Message edited by: Leonard ]

---
Posted by Paul Melching (Member # 885) on November 30, 2018, 05:56 AM:

Looks great Dave ! unless I win the lottery not in the cards for me. I like it all it is a real Jeep. Cant wait to see yours in pictures from your coffee table book ! I have a very well done coffee table book of the Grand Canyon their photography holds nothing over you !

---
Posted by Aaron Rhoades (Member # 4234) on November 30, 2018, 06:13 AM:

Will it be available with the diesel?

---
Posted by DAA (Member # 11) on November 30, 2018, 06:36 AM:

Supposedly 2020 for the diesel. I'm not interested in it though, myself.

That little v6 would suit me just fine.

Might prefer the 8 speed auto, even. Love the 8 speed in my Ram 1500. I mean, really love it. But I'm not totally sold on it for more severe duty, plastic pan and all that. By the time I'm a player, that will all be a well sorted out, well known quantity. The turbo 4 cylinder and the diesel will be the 8 speed auto only. Something about rowing the gears offroad, just feels right though. And the new six speed is quite a bit stronger than the one in my LJ and has even better ratios - which is saying something, the ratios in mine are very good.

I won't be an early adopter. By the time I can consider it, they will have been out for a long time, the weaknesses and the solutions for them will all be well known and I think I'll likely be buying used - one that has already had most of the money spent on addressing the weaknesses.

Speaking of weaknesses... I tagged a big rock at speed last weekend and started a gear oil leak from the rear diff cover (a very heavy duty aftermarket cover). Be fixing that today.

- DAA

---
Posted by Leonard (Member # 2) on November 30, 2018, 07:16 AM:

Got a response from the Peanut Gallery this morning, Mr Charm. (we report, you decide)
just laugh it off, this is Minneesota type thinking and you know them Swedish Meatballs?

Solid front axles???? Is DAA nuts? Better ride, better handling and all wheels on the ground in most cases is with independent front susp.. Just look at most of the off-roads trucks, racers and even ATV's.. Independent rocks! Oh and removing the sway bar, been there and put it back on, it was a stupid move, vehicle handled like a boat in water.. Maybe climbing on rocks is the way to go but for all-around dirt and off road independent axles rules again. Yeah just look at the Humvee, independent all around. My Tacoma don't have it but sure it can be added and that's a switch to lock the rear or perhaps the front as well into posit track, my Cruiser has it for the rear plus some other features to keep you on the road like anti slip, I tried that feature out this fall on a Icey road and boy it sure makes a difference and keeps you going in right direct. As for big tires how big does a guy need? I have some big tires on my Tacoma and it also has a 2" lift without have to do any mod's to drive line and only thing I had to do was trim off some plastic in the fender-wells for so I didn't have to put up with a little noise when the tires rubbed from turning sharp. Removable top? Nope! Just another place for dirt/dust to come inside the cab.. I had a CJ-5 years ago and tried using it in the pasture land in S.D where I coyote hunted, dam dust gets all over everything including in the action on the rifles... Sure might be nice for driving down a highway on a summers night but off road nope forget it. Also the thing with a solid axle you would need posi trac all the way around or that tire on the high side just going to slip or spin not doing shit.. Big lift also puts you off center and bigger tires just gets you stuck worse yet when it happens.. The Jeep pick-up does look nice and interests me as a hunting vehicle but in a stock form only. Toyota rules off road if you gonna modify it or any other vehicle...

edit: I'd just like to add. Anybody that can plan a vehicle purchase 10 years in advance is in a whole different orbit. LB

[ November 30, 2018, 07:18 AM: Message edited by: Leonard ]

---
Posted by Paul Melching (Member # 885) on December 01, 2018, 03:20 AM:

I shopped ATv's for along time before I purchased my two went with the Kawasaki brute force 650 V twins they all had similar features but the Kawi had a straight rear axle not IRS and that's why I bought them better handling if you look at the competition units that they race day in and day out all straight axles they handle better and are much safer my Atv's are a tool not a toy ! Hi Timmy !

---
Posted by Kokopelli (Member # 633) on December 01, 2018, 03:25 AM:

Happy Holidays, He Who Shall Not Be Named !!!
---
Posted by Leonard (Member # 2) on December 01, 2018, 06:17 AM:

This is amazing! You are both right! And, I bet he's all choked up due to the attention and happy to be back....sorta. He misses you guys! You know he's into dogs, the man can't be all bad. Swedish meatball, he liked that.

On the other hand, I heard from TT this very morning, offering sheep hunts and can ride his wife as a bonus. Quite tempting. But I don't know if it's worth $5? And, everybody knows how he treats his dogs.

You think I'm kidding?

Good hunting. El Bee

---
Posted by Lone Howl (Member # 29) on December 01, 2018, 09:34 AM:

Minnesota and New Mexico must have the dumbest motherfuckers ever in it...besides liberals in Kalifornia.
Mark

---
Posted by JoeF (Member # 228) on December 23, 2018, 07:53 AM:

Man, not sure if I should have read this post...

I've been eyeing this intro quite a bit, but I have honestly made a personal commitment that I do not buy anything I can't pay cash for... and I'm a poor working class dog.
I'll also wait and pick one up after someone else takes the new vehicle hit.

I have fond memories (and nightmares) of a 1977 J10(?) 360 4bbl Quadra Trac with low range option that was close to unstoppable off road. Tall, by 198X standards, very aggressive tires - need to look at an old pic to ID the brand.

Would be interesting to have something like that, but new.

---
Posted by Leonard (Member # 2) on December 23, 2018, 11:18 AM:

Well, I understand the new vehicle hit, I guess? On the other hand, I have bought a few used vehicles and one took a crap within weeks. All I'm saying is that a 100,000 mile factory warranty is better than what I had, nothing. Not saying which is right or wrong, there has to be an element of luck involved.

Another thing, when buying an almost new vehicle, say one or two years old, what always sticks in my mind is, why did someone unload such a relatively new vehicle? Is it a lemon? Or, maybe it was abused, never added a drop of oil, etc. Or maybe a repo? Some people, like my son is particularly hard on a vehicle. I'd never knowingly buy a car from someone like that, so that makes me think that being the first owner has some comfort. Besides I usually buy new and drive the wheels off it, keep it until she just won't go any more.

What's the answer? Get lucky, I guess? I do consider one thing. Buying a premium vehicle new is really hard on the budget. Seems like cars like Lincoln's and Cads and Buicks really take a hit in a very few years.

Carry on
Good hunting. El Bee

---
Posted by knockemdown (Member # 3588) on January 08, 2019, 07:12 AM:

Paul, I got a Kawa 650 for those very reasons. At the time, the only v-twin engine design let it sit down for a lower center of gravity. And, the swingarm solid rear with single center shock is definitely more 'sporty' on the trail, and less 'tippy' than the newer IFS quads I've ridden. But, the front end is still independent...

I actually took off the front sway bar off my old Tundra, and liked the ride 'feel' better. With an ICON lift and upgraded UCAs, that thing woukd snap end links like toothpicks...

Sure, nonsway bar did increase body roll in turns & highway driving, but freeing up the IFS to actually works independently really helped take the jar outta off road bumps and on road potholes & other suburban obstacles...

Dave, just thinking out loud, but... why not grab a couple year old 'soccer mom' driven Taco, and do an SFA swap on it?

I could see doing that, down the road, if I ever really got serious about modifying a newer truck. But, it ain't like I got many rock crawling opportunities round here! Just basic dirt/mud/snow...

---
Posted by Leonard (Member # 2) on January 08, 2019, 08:02 AM:

I just got a critical report from HE WHO SHALL NOT BE NAMED. He did come up with a good handle, says that knockemdown should have a handle and he suggests "Hi Tech Fred". I'll think about it, run it up the flagpole, etc. Meanwhile, he's glad to see 49 back, and hopes the meanies leave him alone, which I heartily concur.

Smoke if you got 'em. (just popped up from my Army days)

Good hunting. El Bee

---
Posted by knockemdown (Member # 3588) on January 08, 2019, 09:03 AM: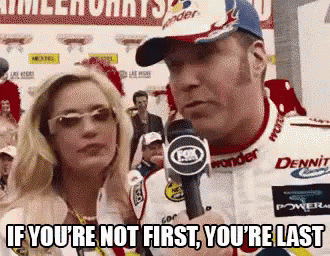 [ January 08, 2019, 09:04 AM: Message edited by: knockemdown ]

---

UBB.classicTM 6.3.0